Skip to content
The iLOQ range provides a digital solution to the most common problems with small-to-large scale deployment of locking security.
With iLOQ you don't have to worry about key management, lock maintenance and manual tracking.

There are two main product lines: the S5 series & S50 series.
The S5 series focuses on keyed solutions. The S50 series focuses on keyless solutions - your smartphone does the unlocking.
Both options use the same management software, making a easily manageable network of traceable keys and keyless locks.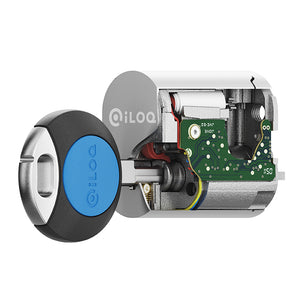 No batteries - EVER
The cylinder is powered by the motion of inserting the key. The key is NFC enabled to talk to the lock.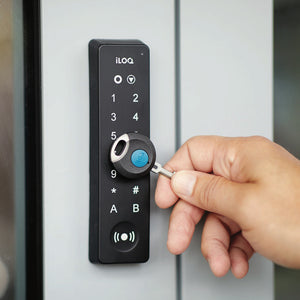 All your Keys and Locks in one place
Track up to 2 million keys and up to 1 million locks. Track access rights up to 2 million hits and an audit trail of 16 thousand of the latest events.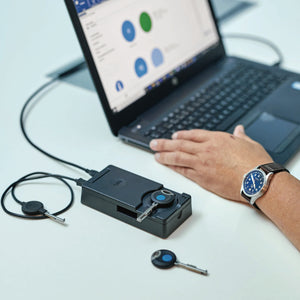 Offline capability
iLOQ S5 keys & cylinders can be coded offline and access rights controlled using the iLOQ Manager software.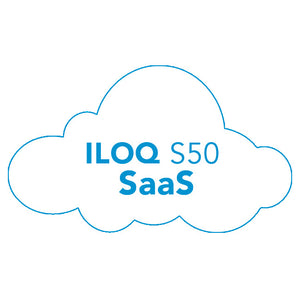 Go Online and do it live
Using iLOQ SaaS you can remotely grant or deny access rights instantly. Monitor activity of all doors connected to iLOQ SaaS live for real-time security.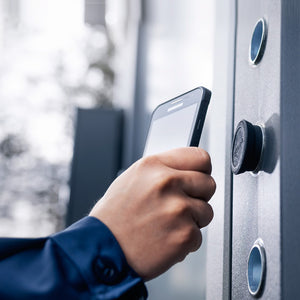 Integrate with Everything
iLOQ's standard, open API allows integration with modern booking systems, employee management systems and databases.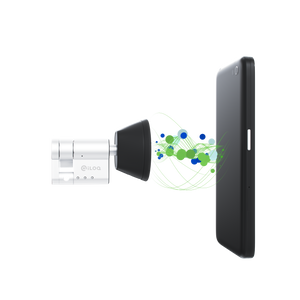 Security beyond a key
Don't sweat lost keys. The security issues and costs incurred due to key management are a thing of the past. Keys' access rights can be instantly revoked.
GroenLeven chose iLOQ S50 because it offers a safe solution for protecting the electrical installations. iLOQ offers the possibility to manage many electrical installations centrally. This means that it is not necessary to have a physical key for every lock with all its associated risks.

Ton Tinkhof, Project and organizational development, GroenLeven.
At Tripla Mall, we are capitalizing on the use of digital technology. With just one key, employees in the hotel, offices and business premises in the shopping center can travel across the entire property using a single key.

Marko Oinas, Vice President, Strategy and Development, YIT.
The whole delivery took place over two years. But, thanks to iLOQ's flexible and scalable system progress could be made without significant advance planning.

Sakari Meriläinen, Property Manager, Mall of Tripla.
As you can see by the pictures, 2018 was a harsh winter. We have been extremely happy with the reliable operation of the locks. And the access rights are quick and convenient to update.

Markku Karhu, Property Manager, Rautalampi Municipality
The biggest ongoing benefits of the solution are that the keys are very easy to update. The same key can be reprogrammed many times according to needs and as access rights change. In addition, if a key is lost, its access rights can be cancelled. There's no need to go to the expense of and suffer the inconvenience of replacing the locks.

Jaana Hildén, Unit Director, Mehiläinen Hospital NEO